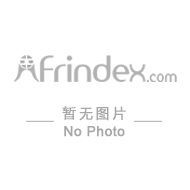 Hangzhou Truemax Machinery & Equipment Co. Ltd has been established in 2003. Includes production factories(more than 100, 000m2), trading devision, special in designing, developing, and producing Construction Equipments, Crushing Machinery, Concrete Machinery & Technologies...
In order to guarantee truemax quality control, ISO 9001: 2008, GS, CE, and other international certificates were acquired and granted. Our products and services are closely aligned with the workflows and plans of our customers. We offer a wide-ranging portfolio, combining premium-quality products with first-class services.
Based on the solid cooperation with all national Institute of Building technology, Truemax has made a substantial progress in developing new products and improved quality, which enabled us to sustain a huge market share in the worldwide including EUR, USA, Middle East, and Africa(more than 100 countries) with respected reputation.
Our Vision:
To be a one-stop-solution provider to all our customers business' Needs and wants
To become the world most preferred supplier of construction machinery and services.
Our Mission:
- To deliver high quality construction equipment, spare parts and services to our valued clients.
- To consistently meet the customers' Satisfaction and try to exceed it.
- To provide our customers with value for their money invested in the equipments, spare parts, and services.
- To the support the products we supply with unmatched after service standards.
Our Values:
- Trustworthiness
- Reliability
- Quality
- Responsiveness
- Employee & Product Development
-
To live up to these values and ensure the best possible customer satisfaction, Our aim is to make Truemax products and services the most reliable solution for all our customers.
Service Value:
Once our equipment arrives at the construction site, Truemax will provide the extensive services, offer professional training and maintenance guidance...
On-line service backup in time. Or feedback in 24 hours.
Full range spare parts supply system
True to our customer:
Relaying on the high quality products, and best after service, and the most competitive prices; Truemax will continue to keep and establish long-term cooperation with all our customers and partners and develop our group into an internationally well-known supplier of large-scale equipment.